Child & Family Connections Links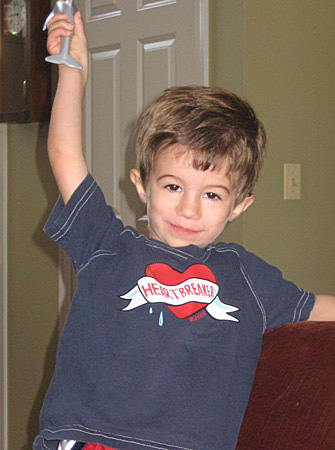 The following links may be helpful to you as you navigate through the Early Intervention process.

Apraxia Kids www.apraxia-kids.org
This site is maintained by The Childhood Apraxia of Speech Association of North America (CASANA). Lots of useful information about children with speech apraxia from support groups to therapy recommendations

Autism Community Connection www.autismcommunityconnection.com 
Comprehensive information on autism spectrum disorders for all ages. This group started in DuPage County. They have a blog, information on support groups, doctors and dentists who are ASD friendly and also links you to A Special Place for Kids which has loads of useful information on all types of disabilities.

Early Intervention Clearinghouse www.eiclearinghouse.org
This is a library system for parents, EI professionals and educators. Located in Champaign, Illinois, items can be checked out from the Clearinghouse free of charge. They mail the items to you, and many times you can return the items to your local library instead of mailing items back. They have books, periodicals, magazines, videos, and training materials on various delays and disabilities.

Division of Specialized Care for Children (DSCC) www.uic.edu/hsc/dscc
Illinois Title V agency that provides care coordination for families and children with special health care needs. DSCC, governed by Administrative Rules, helps children with disabilities, and those who have conditions which may lead to disabilities, grow and develop to the full extent of their abilities.

Exceptional Parent www.eparent.com
Exceptional Parent Magazine and website have articles and information relevant for any parent or guardian of a child with special needs.

State of Illinois, Department of Human Services, Early Intervention www.dhs.state.il.us/ei
Website for Illinois Early Intervention program. Contains information about upcoming council meetings, changes in legislation, how to reach local offices,etc.

DHS All Kids www.allkids.com
Illinois' Insurance program for qualifying families

Do 2 Learn www.do2learn.com
Our team of educational and clinical experts offers unique and evidence-based strategies that target the learning issues of individuals with special needs. While our resources are often useful for all individuals, we have concentrated on Autism Spectrum Disorder, Attention Deficit Disorder, and other disorders that impact learning, socialization, communication, and self-regulation skills. They have free pictures for use in picture systems.
Gigi's Playhouse www.gigisplayhouse.com 
GiGi's Playhouses are Down syndrome awareness and educational centers that provide resources, specialized teaching, and support to individuals with Down syndrome, their families and the community.
National Association for Down Syndrome  www.nads.org
NADS is the oldest organization in the country serving individuals with Down syndrome and their families. It was founded in Chicago in 1961 by parents who chose to go against medical advice and raised their children with Down syndrome at home. Their pioneering efforts have made it easier for later generations of individuals with Down syndrome to be accepted by their families and communities, to develop their capabilities, and to work towards independence. Our mission is to ensure that all persons with Down syndrome have the opportunity to achieve their potential in all aspects of community life. We offer information, support, and advocacy.
MUMS www.netnet.net/mums
MUMS is a national Parent-to-Parent organization for parents or care providers of a child with any disability, rare or not so rare disorder, chromosomal abnormality or health condition.
MUMS' main purpose is to provide support to parents in the form of a networking system that matches them with other parents whose children have the same or similar condition.
National Information Center for Children and Youth with Disabilities www.nichcy.org
NICHCY serves the nation as a central source of information on disabilities in infants, toddlers, children, and youth. You'll also find easy-to-read information on IDEA, the law authorizing early intervention services and special education.
Ounce of Prevention www.ounceofprevention.org
The Ounce of Prevention Fund gives children in poverty the best chance for success in school and in life by advocating for and providing the highest quality care and education from birth to age five. The Ounce reaches thousands of infants, toddlers and preschoolers through our programs, training, evaluation and advocacy efforts each year.
Positive Parenting DuPage www.positiveparentingdupage.com
Positive Parenting DuPage is a multi-faceted, county-wide collaboration comprised of dozens of organizations that work with families during the first three years of a child's life. Families can get information on wide variety of topics of interest to families with children birth to five.
Sensory Processing Disorder http://www.sensory-processing-disorder.com
Vast array of information on Sensory Processing Disorder.
StarNet Region II www.thecenterweb.org
Illinois STAR NET is a Support and Technical Assistance Regional NETwork. We provide training, assistance on request, and resources to parents of young children with special needs and professionals in the early childhood community. Region II serves parents and professionals in North and West Suburban Cook, Du Page, Kane, Lake, and McHenry counties.
United Cerebral Palsy www.ucpnet.org
UCP is a nationwide organization with the mission to educate, advocate and provide support services to ensure a life without limits for people with a spectrum of disabilities. Local office includes information for families of young children and professional training opportunities. They also have an equipment lending closet and training opportunities.
Zero to Three www.zerotothree.org
ZERO TO THREE is a national, nonprofit organization that informs, trains, and supports professionals, policymakers, and parents in their efforts to improve the lives of infants and toddlers. They have a wide array of information on child development at this website.
Voices for Illinois Children www.voices4kids.org
VOICES FOR ILLINOIS CHILDREN works across all issue areas to improve the lives of children of all ages throughout our state so they grow up healthy, happy, safe, loved and well educated.
Read the newsletter of CFC of DuPage, Connections.