Links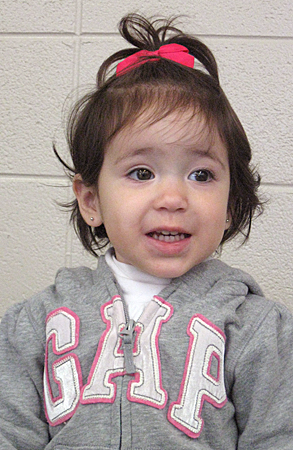 The links below are agencies that we believe may be useful for you as you are considering or have questions regarding the various types of programs that are available.

State of Illinois Services:
DCFS Hotline
1-800-25-ABUSE
OIG Hotline
1-800-368-1463
IL Dept. of Public Health Hotline
1-800-252-4343
Child Welfare Referral (DCFS)
1-800-252-2873 (hotline)
IL Dept. of Mental Health
630-682-7400
IL Dept. of Rehabilitative Services
(Supportive Employment, Home Services Program, TBI Waiver)
630-495-0500
Client Assistance Program
800-641-3929
Illinois Department of Healthcare and Family Services (HFS)
146 W. Roosevelt Rd.
Villa Park, IL 60181
630-520-1120
DSCC (Division of Specialized Care for Children)
Lobard Office
1919 South Highland
Lombard, IL 60148-6181
(630) 652-8900 Toll Free (800) 924-0623
dss.uic.edu
facebook.com/dscc.uic.edu

Dupage County Community Services (Subsidized Housing)
421 North County Farm Rd.
Wheaton, IL 60187
630-407-6500
Illinois Department of Aging (Community Care Program)
Susan
630-407-6500 P
630-407-6501 F
Illinois Service Coordination Agency Map
Click here is you do not live in DuPage County and need to identify agency that would serve your county.
All Kids/Medicaid Providers:
The Ostemy Center (All Kids/Medicaid provider – diapers/pediasure)
773-782-4600
Need prescription for everything
Diapers: "incontinent supplies needed due to disability"
Desitin: "barrier cream needed to prevent further skin breakdown"
Call with prescription and Medicaid # ready
The Adaptive Child (All Kids/Medicaid provider, no insurance, sells to public)
Scott: 877-664-4565 ext. 112
http://www.especialneeds.com/home.php
Metropolitan Family Services
222 E. Willow Ave.
Wheaton, IL 60187
630-784-4800
Autism Resources:
IATTAP (Illinois Autism Training & Technical Assistance Project)
Information on Autism Reform Law/Fact Sheets
Ages 3-21
http://autism.pbisillinois.org/
Autism Community Connection
http://www.autismcommunityconnection.com/
Charlie's Gift
http://www.charliesgiftautismcenter.org/finditem.cfm?itemid=121
Autism Home Support Services
http://autismhomesupport.com/
Adaptive Equipment:
United Cerebral Palsy (Home Modifications/Ramp Up Program)
Lisa Dyer
312-765-0419
Infinitec (FREE Lending Adaptive Equipment program thru UCP)
http://www.infinitecdme.org/

Safety:
S.P.A.R.R. (Sheriff's Program for At Risk Residents)
http://www.dupagesheriff.org/prognserv/sparr.htm
630-407-2400
Smart911
https://www.smart911.com/
Fast Track Program (Naperville residents ONLY)
Naperville Police Department
Marita Manning
630-420-6725
Misc:
IPADD Unite (Illinois Parents with Adults with Developmental Disabilities)
http://health.groups.yahoo.com/group/IPADDUnite/
Adult Down Syndrome Center
http://www.advocatehealth.com/luth/resources
Patient Advocate: 847-318-2304
The Arc of Illinois
http://www.thearcofil.org/
Family Support Network
http://www.familysupportnetwork.org/
Illinois Life Span Project
http://www.illinoislifespan.org/
Dupage Center for Independent Living
http://www.dupagecil.org/
College of Dupage Vocational Program
Contact: Sally Field Mullan
630-942-2941
http://www.cod.edu/vocational/
STARS Program
College Church
Dawn Clark
630-668-0878
YWCA (Subsidized childcare)
YWCA Patterson & McDaniel Family Center
630-790-8137
NIU Swim/Gym Program
$50 for 9 sessions/5-7pm every Friday/ 1 hr. swim & 1 hr. gym
3 age groups 2.5-5, 6-12, 13-21)
Need to fill out application
Dr. Kim
815-753-7152
soyeunkim@niu.edu
Airtastic (indoor play land/familiar with special needs population)
http://airtastic.com/
Clinical Trials
http://www.clinicaltrials.gov/
Cerebral Palsy Guide
http://www.cerebralpalsyguide.com

School Advocates:
Jude DeAngelo
630-801-3423
Jean Kulczyk
847-662-5432
Insurance:
ICHIP
http://www.chip.state.il.us/premadmin.htm

Dentists that take Medicaid:
Denta Quest
http://www.dentaquestgov.com/FindProvider/FindProvider.aspx